Death Penalty, Yes or No? Vote!
I've just read an amazing article about the Death Penalty in India and like its author I'm totally against all forms of Capital Punishment. Still, I am interested in what my readers are thinking about this topic, so I made a poll where you can vote for or against the Death Penalty. Of course the voting is totally anonymous, so don't worry about me seeing your name/IP address or anything like that. Please leave a comment here if you want to say something more about this issue. Below you can find "Reasons against the death penalty" with a few comments by me and also the article I mentioned above.
---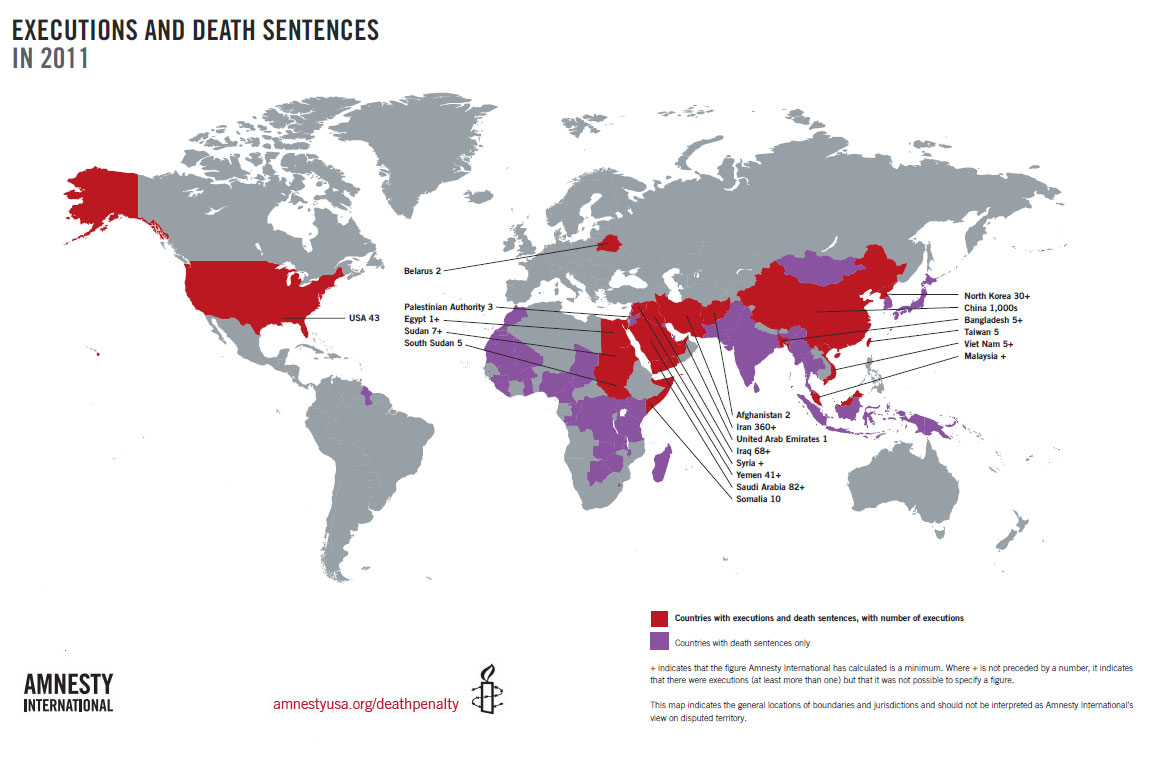 Reasons against the death penalty (by antideathpenalty.org)
1. Executions cost more than life in prison. $2 million per person vs. $500,000 (4x as much!). Free counsel for defense, for appeals, maximum security on a separate death row wing. ...
Stop Kony? Who the F*** is Kony???
In case you've asked yourself this, cause you've seen the name "Kony" float around the web during the last hours, you asked the right question! The answer is in this video, and I strongly recommend you watch the whole thing, because there is some really important information in it. Also, it's only 30 minutes, not 3 hours, so I bet you'll survive focussing your attention on this video for a while....
Photographing Life and Death in Juarez
Juarez, Mexico is a war zone. The war is being waged by two rival drug cartels, the Juarez and the Sinoloa, block by block for control of the city and its trafficking routes. The result is extreme levels of violence, corruption and intimidation. And for the past two years, photographer Dominic Bracco II has been covering the war's effects on the border town's residents. While he is working there as a journalist, Bracco can't help but feel invested in the subjects that he's become so familiar with....
Wired.com: Three-Part Series Examining the History of Anonymous
Last week the net and the media were ablaze with the news that Anonymous might be taking on the Zeta drug cartel in Mexico, a story that has morphed into a wider drug corruption story, and led to one American law enforcement official in North Carolina being named as a gang conspirator. ...