Jason Mraz and REVERB Partner to Launch Fan Outreach Campaign
The Tree Is A Four Letter Word Campaign Launches as Part of the 2012 Jason Mraz North American Tour, Aims to Support Local Environmental Organizations and Engage and Inspire Fans to Take Action
PORTLAND, ME -- (Marketwire) -- 08/08/12 -- Environmental non-profit REVERB has announced a partnership with Jason Mraz on a new program titled Tree Is A Four Letter Word. The name is a play on Mraz's latest album title, Love Is A Four Letter Word. For fans, each concert will include a REVERB Eco-Village to visit on the way into the show where attendees will be able to engage with their local tree-focused non-profit groups, donate for a souvenir sticker, and volunteer for tree projects in their community. Fans who participate onsite at the show will be able to win prizes including a two-week eco-adventure for one winner and a friend to India, an autographed Taylor guitar as well as reusable bottles and other prizes from the Brita FilterForGood Music Project. Additionally, in select markets Jason will be getting his hands dirty by participating in community tree projects with fans and local non-profits. In an effort to also support global tree planting projects, fans throughout the venue and online will be encouraged to text "tree" to 85944 to make a $5 donation to re-green degraded land in impoverished communities in Burundi and Kenya via the Green World Campaign. An interactive "treemometer" will be shown on venue screens and online to show real-time progress of the "Mraz Fan Forest." Mraz is an enthusiastic supporter of REVERB's mission and says, "I'm so excited to be working with REVERB to provide fans a platform to get involved, and support community-based organizations both locally and around the world." ...
This is way too far away from me, but if you happen to be in Ho Chi Minh City during the summer ...
This is a great video depicting the issues people have to deal with when they don't have the luxury ...
2012 Linkin Park World Tour Engages WeatherOps to Provide Event-Specific Meteorological Services
The 2012 Linkin Park World Tour, has engaged the services of Weather Decision Technologies®, Inc. (WDT), an Event Safety Alliance corporate sponsor, to provide event-specific meteorological data under its event venue safety model, WeatherOps. As an outsourced expert weather team designed to safeguard attendees, assets and artists, WeatherOps utilizes proprietary data assimilation and forecast generation to steer venue and production management during times of adverse weather. The band's tour begins May 18th to celebrate the release of their much anticipated new album, "Living Things." During this tour, Linkin Park outdoor venues worldwide will be closely monitored for extraordinary weather events, employing WeatherOps exclusive color-coded system by which decisions regarding tour events, in relation to weather, will be made. In addition to adverse weather, production crews will receive daily updates regarding the forecast in the next tour stop, up to 7 days in advance. "It's our belief that this technology will help to protect our artists, their fans and those involved with the safe execution of our shows," said Jim Digby, Linkin Park World Tour Manager. "Instant access to a Meteorologist who is in tune with our specific event, date, and time proves invaluable from a protection and a financial standpoint," said Digby....
SECRET 7″ Teenage Cancer Trust Exhibition At Idea Generation Gallery (London)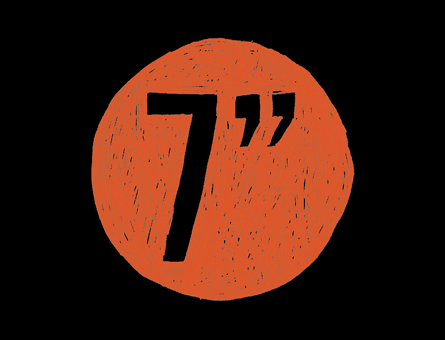 There is something about vinyl that transcends every format that has followed in its path. An integral reason for this is that it's allure and functionality allows the listener to be absorbed by more than one of their senses. Secret 7" is a project which aims to rekindle some of the excitement for sleeve art in the digital era by exploring how a track would be interpreted by an array of brilliant artists. In April the Idea Generation gallery in Shoreditch, London will exhibit around 700 unique seven-inch sleeves inspired by tracks from The Cure, Florence + The Machine, Bombay Bicycle Club, CSS, DJ Shadow, Noah & The Whale and Ben Howard. The exhibition has an added air of mystery as no-one will know who designed each sleeve, or which of our seven tracks is housed inside. On the 21st April – Record Store Day – through to close on Sunday the exhibition is yours to own. Each of the one-of-a-kind heavyweight 7'' records will be available to take home with you for a minimum donation to Teenage Cancer Trust of £40. Every penny profited from the sale of these exclusive vinyl records is going to the charity. Find us on facebook And on twitter
Find out more about the cause and check out some of the artwork after the jump!...
Stop Kony? Who the F*** is Kony???
In case you've asked yourself this, cause you've seen the name "Kony" float around the web during the last hours, you asked the right question! The answer is in this video, and I strongly recommend you watch the whole thing, because there is some really important information in it. Also, it's only 30 minutes, not 3 hours, so I bet you'll survive focussing your attention on this video for a while....