The Hunger Games Trailer
OMG, this looks sooo amazing! I was afraid they'd mess it up, but the trailer looks so good. I ...
Art Show: Ron English – Seasons in Supurbia @Corey Helford Gallery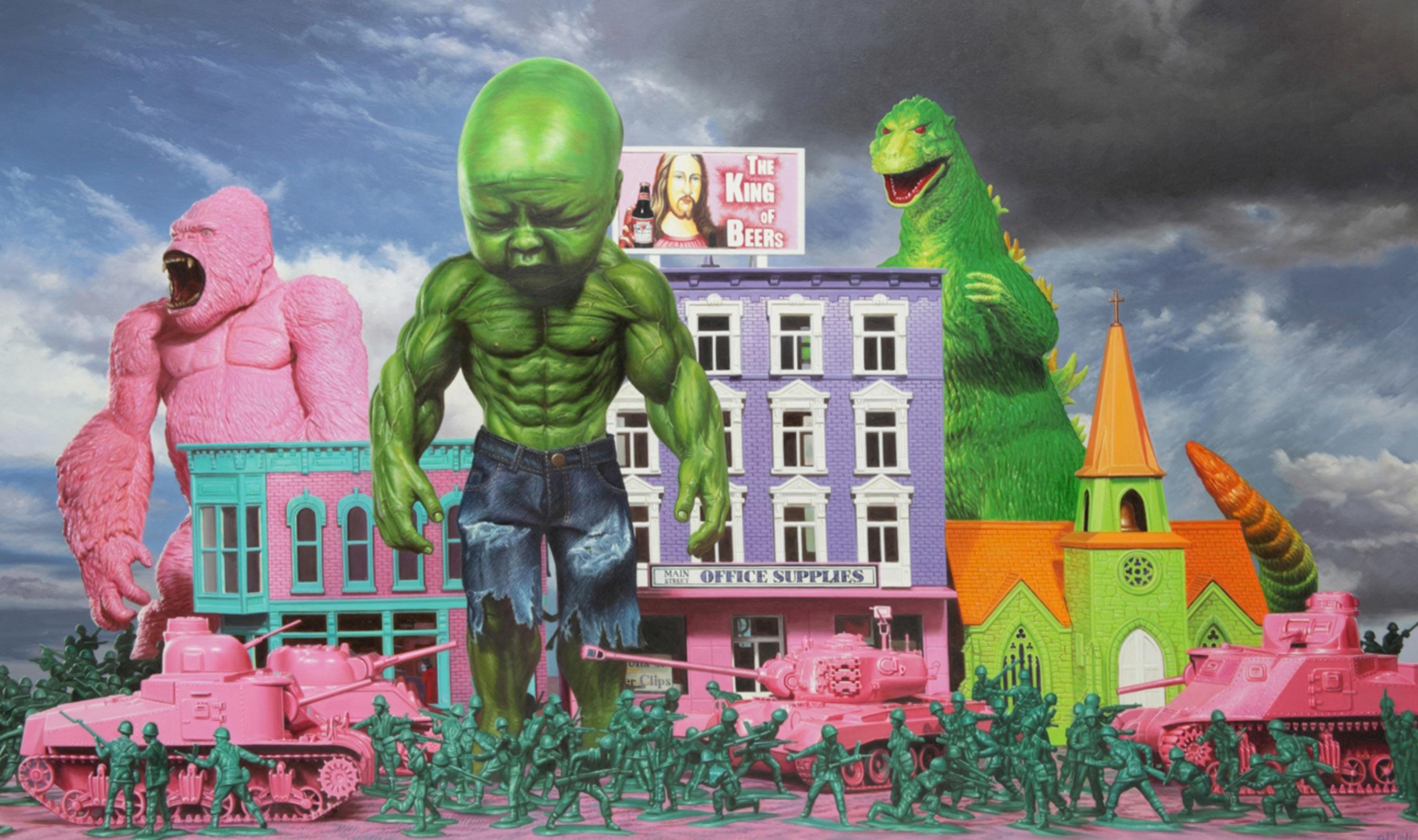 Opening Reception Saturday, November 19, 2011 from 7‑10pm On View November 19 ‑ December 10, 2011
On Saturday, November 19, Corey Helford Gallery is pleased to present "Seasons In Supurbia," the highly anticipated solo exhibition of original new works by Ron English, renowned street artist and master pop surrealist painter. Considered one of the most prolific artists of our generation, English is the father of POPaganda, a term he coined to define his signature mash-up of high and low cultural touchstones, from superhero mythology to totems of art history, creating a visual language of evolution. Recognized for his stunning technique and inventive use of color, English's artistic presence continues to evolve from illegal street murals to movie screens, where he is crowned "the Greatest Living Artist" in Morgan Spurlock's 2011 film "The Greatest Movie Ever Sold." ...