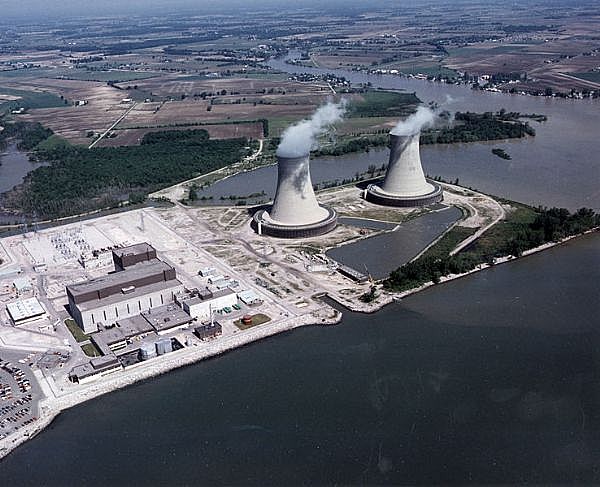 WASHINGTON — In an effort to encourage nuclear power, Congress voted in 2005 to authorize $17.5 billion in loan guarantees for new reactors. Now, six years later, with the industry stalled by poor market conditions and the Fukushima disaster, nearly half of the fund remains unclaimed. And yet Congress, at the request of the Obama administration, is preparing to add $36 billion in nuclear loan guarantees to next year's budget.
Even supporters of the technology doubt that new projects will surface any time soon to replace those that have been all but abandoned.
"My gut feeling is that there is going to be a delay," said Neil Wilmshurst, a vice president of the Electric Power Research Institute, a nonprofit utility consortium based in Palo Alto, Calif. News on Thursday that Exelon Corporation, the nation's largest reactor operator, planned to buy a rival, the Constellation Energy Group, only reinforces the trend; until late last year, Constellation wanted to build, while Exelon was firmly against it.

Mr. Wilmshurst said the continued depressed price of natural gas had clouded the economics of new reactors, and he predicted that construction activity would "go quiet" for two to five years. His group has shifted its efforts to helping figure out how existing plants can extend their licenses to 80 years from the current limit of 60.
Of the four nuclear reactor construction projects that the Energy Department identified in 2009 as the most deserving for the loans, two have lost major partners and seem unlikely to recover soon. In addition to low prices for natural gas, the demand for electricity is down, and the March 11 earthquake and tsunami that damaged the Fukushima Daiichi nuclear power plant could bring new rules.
Only $8.8 billion of the 2005 guarantee has been allocated — to a twin reactor project in Georgia. Ground has been broken on the fourth candidate, a twin reactor project in South Carolina, but its sponsors may get a better deal in the commercial finance market.
The initial $17.5 billion was approved during the Bush administration, but President Obama has also embraced the idea of marrying nuclear power to solar, wind and "clean coal" to reach his administration's goal of generating 80 percent of American electricity from those sources by 2035. Mr. Obama's call for new loan guarantees came when the administration was seeking Republican votes in the Senate for a limit on carbon dioxide emissions, but he has stuck with the loan guarantees even after prospects for such legislation died after last fall's midterm elections. More…