Racism on Ivy League Campus and by Alum Donald Trump Cut From Same Ugly Cloth
Recently I've been thinking a lot about Barack Obama, Donald Trump... and Christopher Abreu. OK, Trump and Obama you probably know about. But who's Christopher Abreu? He's a senior at the University of Pennsylvania, about to graduate this spring with honors. But last week, he wrote an op-ed in the Daily Pennsylvanian newspaper in which he made disturbing allegations about a late night incident on the West Philadelphia campus. "I was heading home at 2 a.m.," he wrote, "which meant that students were stumbling out of bars and making their way back home as well." He says a drunk student asked, "Where can I get some fried chicken?... You look like someone who knows where you can get fried chicken." Abreu writes that he suggested they "try Wawa if you're hungry." The white student yelled out to his friends, "I'm gonna go get some fried chicken! This n----- just told me where it's at!" If those words weren't chilling enough, they remind me of something that one of the school's most famous alumni, billionaire Donald Trump, who received an undergraduate degree from Penn's Wharton School in 1968, also said this spring....
The world's ten creepiest abandoned cities
Some cities die. The people leave, the streets go quiet, and the isolation takes on the macabre shape of a forlorn ghost-town - crumbling with haunting neglect and urban decay. From Taiwan to the foothills of the Sierra Nevada mountains, these abandoned cities lurk in the shadows of civilization. Their histories are carried in hushed whispers and futures stillborn from the day of their collapse. Some have fallen victim to catastrophe while others simply outlive their function. I think we can all agree on one thing - they are all very creepy....
Despite Bipartisan Support, Nuclear Reactor Projects Falter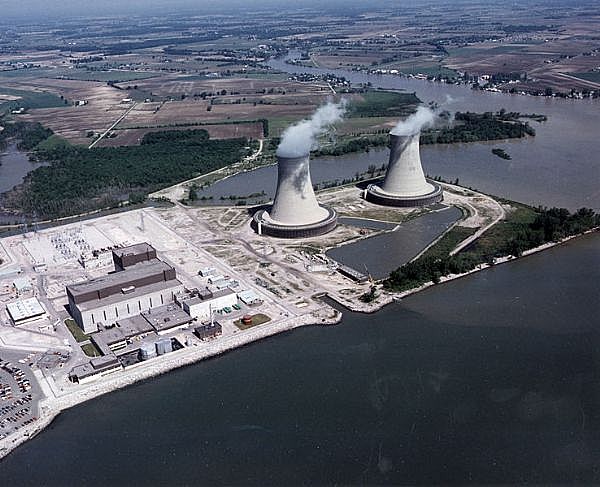 WASHINGTON — In an effort to encourage nuclear power, Congress voted in 2005 to authorize $17.5 billion in loan guarantees for new reactors. Now, six years later, with the industry stalled by poor market conditions and the Fukushima disaster, nearly half of the fund remains unclaimed. And yet Congress, at the request of the Obama administration, is preparing to add $36 billion in nuclear loan guarantees to next year's budget. Even supporters of the technology doubt that new projects will surface any time soon to replace those that have been all but abandoned. "My gut feeling is that there is going to be a delay," said Neil Wilmshurst, a vice president of the Electric Power Research Institute, a nonprofit utility consortium based in Palo Alto, Calif. News on Thursday that Exelon Corporation, the nation's largest reactor operator, planned to buy a rival, the Constellation Energy Group, only reinforces the trend; until late last year, Constellation wanted to build, while Exelon was firmly against it. ...