Top 10 Weirdest Theme Parks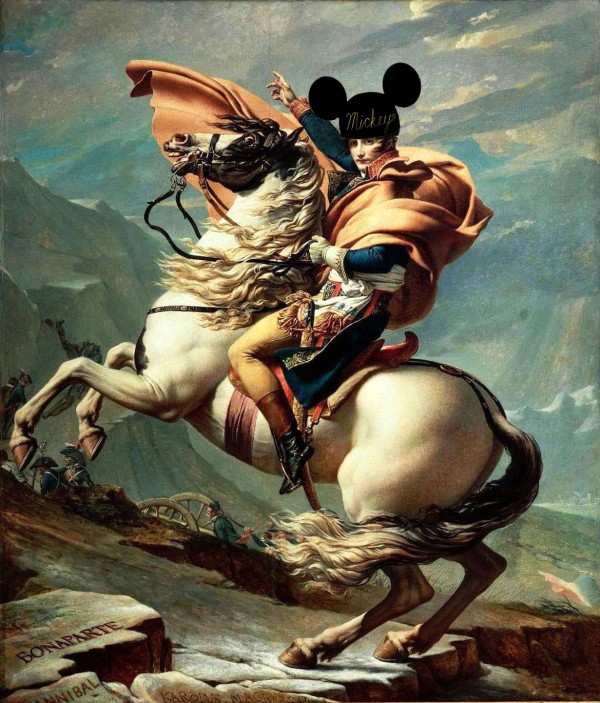 1. Napoleonland
It's been 200 years since Napoleon ravaged Europe in the name of French nationalism, so maybe it's time to put aside the differences over all that warmongering and failed empire-building and all go to an amusement park together. France thinks so, at least. By 2014, construction is set to begin on Napoleonland, a new theme park designed to pay homage to the French leader some believe to be a hero and others think of as one of history's most loathsome dictators. Park-goers can expect a water show recreating the Battle of Trafalgar, tributes to Napoleon's crushing defeat of the Russo-Austrian Army at the Battle of Austerlitz, a ski run littered with the frozen bodies of soldiers and horses and a re-creation of Louis XVI on the guillotine — all of it on the site of one of Napoleon's greatest victories, the Battle of Montereau. Even the Battle of Waterloo, which ended Napoleonic rule, will be featured. "It's going to be fun for the family," Yves Jego, the brainchild behind the park, told The London Telegraph. Indeed. After all, wouldn't Disneyland be better if its grounds were scattered with war casualties and 18th century beheadings? ...
Wired.com: Three-Part Series Examining the History of Anonymous
Last week the net and the media were ablaze with the news that Anonymous might be taking on the Zeta drug cartel in Mexico, a story that has morphed into a wider drug corruption story, and led to one American law enforcement official in North Carolina being named as a gang conspirator. ...
What Next for the African Union in 2012?
As we come ever closer to 2012, I thought I would examine Africa's recent struggles on its path to unity and a more prosperous region. Certainly, with 2011's cataclysmic changes taking place in North Africa, most of the African Union's attention has been heavily turned towards the Arab Spring and its aftermath. Nevertheless, the organisation has not been without its own crises to manage in the sub-Saharan region. ...
"Power the World" Week – Issue #4: African Huts Far From the Grid Glow With Renewable Power
For Sara Ruto, the desperate yearning for electricity began last year with the purchase of her first cellphone, a lifeline for receiving small money transfers, contacting relatives in the city or checking chicken prices at the nearest market. Charging the phone was no simple matter in this farming village far from Kenya's electric grid. Every week, Ms. Ruto walked two miles to hire a motorcycle taxi for the three-hour ride to Mogotio, the nearest town with electricity. There, she dropped off her cellphone at a store that recharges phones for 30 cents. Yet the service was in such demand that she had to leave it behind for three full days before returning. That wearying routine ended in February when the family sold some animals to buy a small Chinese-made solar power system for about $80. Now balanced precariously atop their tin roof, a lone solar panel provides enough electricity to charge the phone and run four bright overhead lights with switches. "My main motivation was the phone, but this has changed so many other things," Ms. Ruto said on a recent evening as she relaxed on a bench in the mud-walled shack she shares with her husband and six children. ...