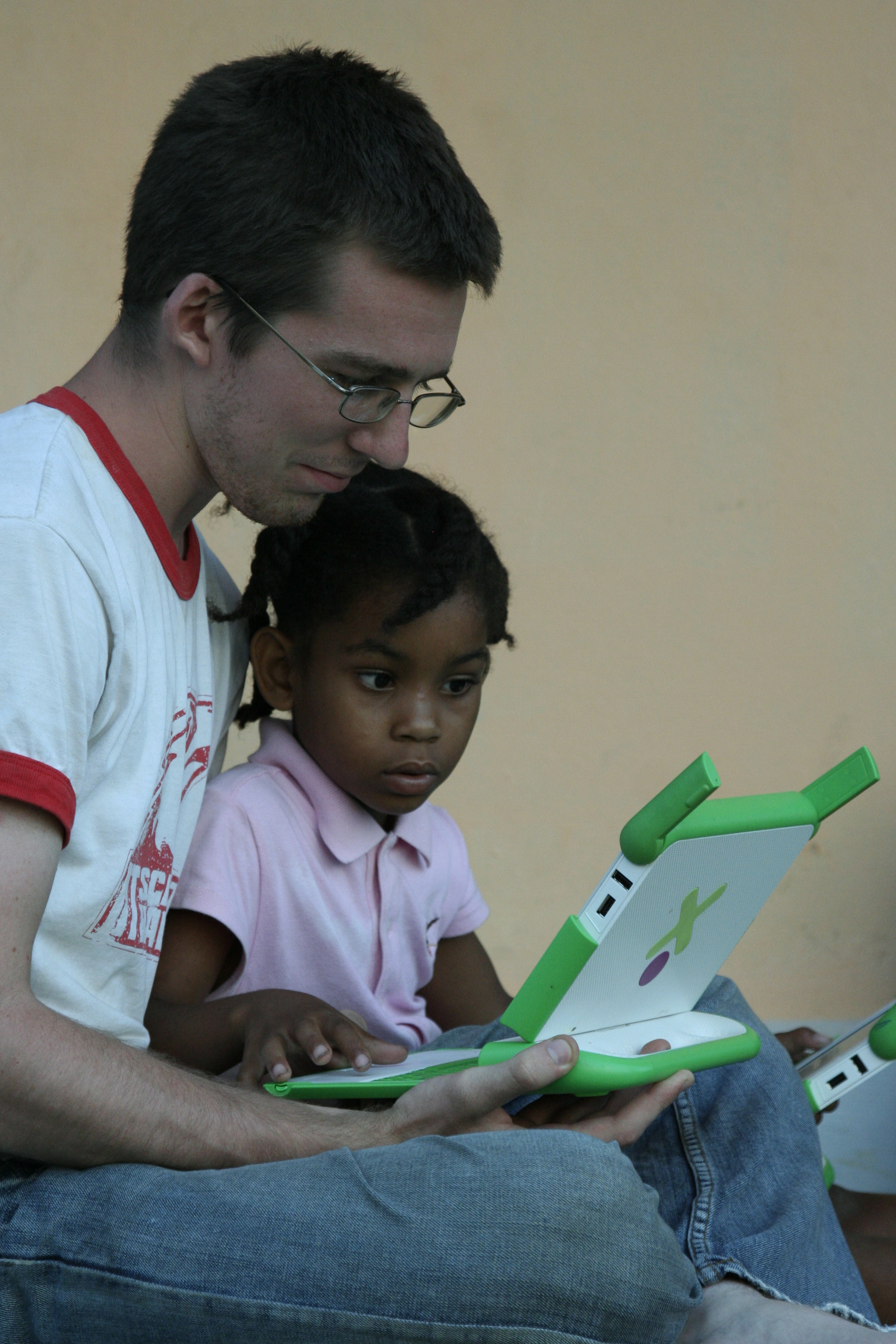 Project brings solar energy to country where 95% of schools do not have reliable electricity
When one works in Haiti, one must expect the unexpected, a group of volunteers there recently discovered.
For months, students in an interdisciplinary class at the Illinois Institute of Technology and their teacher, assistant professor Laura Hosman, worked on a plan to provide solar power for Haitian schoolchildren, who have no way to reliably charge batteries for their laptop computers.
Hosman raised $25,000 for the group to travel to Haiti to set up solar panels and charging equipment at two schools. A week before the trip, one of the school principals said he didn't want his school to participate.
But in the end, everything worked out, Hosman said. The group had just enough time and money to get 500 laptops up and running at one school, in Lascahobas.
With technical assistance from Bruce Baikie, president and CEO of Green Wifi, a California nonprofit that provides solar-powered wireless Internet to developing countries, the class is making Haiti a test case for providing power for laptops worldwide.
The need for solar power is great in Haiti. Ninety-five percent of schools there don't have a reliable source of electricity, said Hosman, whose class is called Developing Technology to Transform Education Throughout Haiti.
Surprisingly, many students do have laptop computers. In 2008, the Haitian government received a donation of 10,000 laptops, part of the One Laptop Per Child program. An international nonprofit group relied on donors to pay $399 for two low-powered laptops, then donate one or both to schoolchildren in developing countries.
Some of the laptops were distributed in Haiti in 2009, and young people began using them right away. But the earthquake in January 2010 destroyed much of the country's power grid, leaving laptops in closets, as even larger cities have only sporadic access to electrical power.
"But they have plenty of sun in Haiti," Hosman said.
To harness that power, Baikie's design connects inexpensive solar panels to batteries and a charge controller. The result is a direct-current charge for laptop batteries.
"This is what engineers call an elegant solution," Hosman said. It happens that laptops and other personal electronic devices use direct current, commonly called DC, not the alternating current, or AC, that powers our homes and businesses.
"(Thomas) Edison was a big fan of DC, but, given the cost of a long-distance power grid, AC was a better solution," Baikie said. "For localized solutions, however, DC is more effective."
He said he expects the use of solar and wind power to give new life to the use of direct current for certain applications.