How can I start writing this post with so many emotions overwhelming me? I'll try to remain as calm as I can. Impossible, since my team, Olympiacos, is the reigning European Champion after a crazy final against the powerful CSKA Moscow!
Let's start from Friday, though. On Friday, Istanbul of Turkey welcomed thousands of Euroleague Basketball fans along with the best four teams of the season: Regal FC Barcelona, Olympiacos, Panathinaikos and CSKA Moscow! That was the day of the 2 semifinals, which would eventually determine the 2 teams that'd advance to the final!
Semifinal 1 – CSKA Moscow vs. Panathinaikos Athens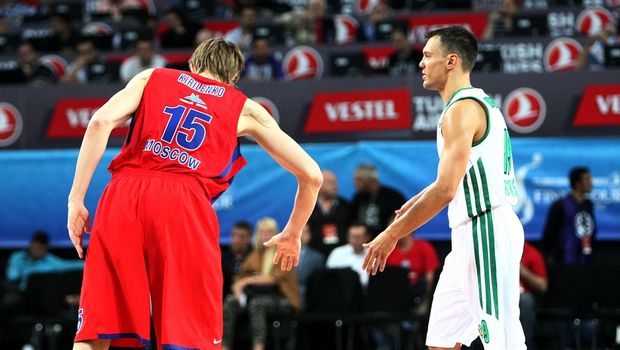 CSKA faced last season's Euroleague champions in the first semifinal and won 66-64 after a heart-breaking 4th quarter! Panathinaikos, despite the team's overexertion, didn't manage to win since CSKA got a little bit luckier in the last minute of the game.
With only 9 seconds remaining, Teodosic of CSKA missed 2 crusial free throws and Panathinaikos' coach called out for a time-out and complained to the referees for ball travelling by Siskauskas. The referrees didn't agree with Pana's coach and Diamantidis had the ball in his hands for one last trial to take the game to overtime. He didn't pass the ball on time, deja vu much from their first game vs. Maccabi, in Tel Aviv, in the playoffs.
CSKA won and once again confirmed that they were made to win, even if Panathinaikos fought until the end.
Semifinal 2 – Olympiacos Piraeus vs. Regal FC Barcelona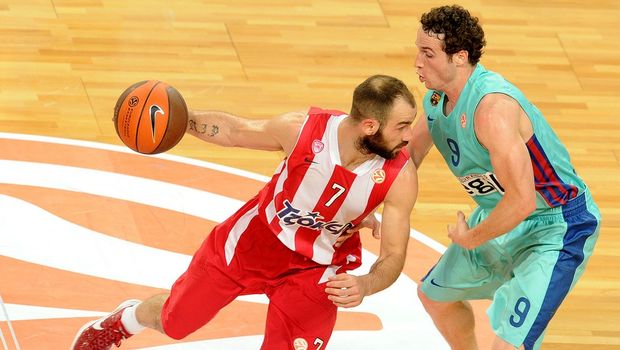 This year's Euroleague miracle, Olympiacos, beats Regal FC Barcelona on Friday's night game 68-64, breaking Blaugranas' hearts. Olympiacos was in control in most parts of the game, never allowing Barcelona to break their spell.
As always, Olympiacos was in charge in the first half, taking advantage of Barcelona's initial anxiety. With some great 3 point shots and passion, they made the game look ideal. However, Barcelona ruled in offensive rebounds, something that deprived Olympiacos from extra possessions, aka additional points. It's not over until it's over, they say. Olympiacos grabbed almost every offensive rebound in the last quarter and this was a vast contributor to their win. The Reds got in the game entitled as the 'outsider team' and proved everyone wrong, with those young players showing their burning passion to one of the most experienced teams of Europe.
3rd place game – Panathinaikos vs. Regal FC Barcelona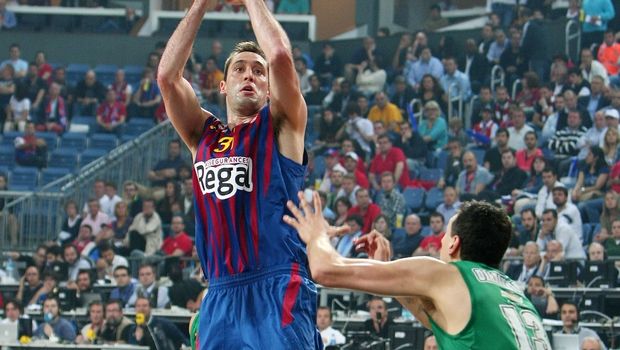 After shocking losses for both teams, The Blaugranas faced The Greens in the 3rd place game in which the Spanish team won, 74-69. Panathinaikos showed no real passion for that game, bearing in mind the tough loss over CSKA. (Opinion: Every game is a new one, how can the coach and the players declare they have no motivation before the game begins? This is not the ex European Champions' attitude towards a legendary team like Barcelona!)
The Greens had their fans' support even in the 3rd place game, creating a great atmosphere before the final! Panathinaikos' shining star in the game was once again Dimitris Diamantidis, who ended the game with 17 points. No particular interest, however, since Jasikevicius (Pana) and Navarro (Barca) didn't play. It was a mediocre game and it seemed that both teams were disappointed from Friday's games.
The Final – CSKA Moscow vs. Olympiacos Piraeus
This final was more than just crazy. It was insane. I wish I could use every cliche I know but that would probably bore you, so I'll avoid it. Experience vs. Passion. Guess what? The passion won!  More precisely, Olympiacos got crowned as the Euroleague Champion, beating CSKA with an amazing hoop by Giorgos Printezis, 0,7 seconds before the final buzz!
CSKA dominated in 3 of the 4 quarters but the …legendary soul of Olympiacos' players turned the tables in the last one, returning in the game after losing even with 19 points!
The game started pretty much numb, since both teams were unfortunate in most of their trials to score. CSKA had a slight advantage in the 1st quarter because of the successful free throws as Olympiacos did 5 fouls, allowing them to end the 1st period with CSKA leading 10-7.
After a rather uninteresting 1st quarter, CSKA finally burst with Andrei Kirilenko's first hoop in the paint, followed by 3 3pts shots in-a-row by Milos Teodosic and the cherries on top, 2 hoops by Lavrinovic and Siskauskas. Halftime in Sinan Erdem arena with CSKA leading with 14 points.
The 2nd half started with CSKA scoring with Nenad Krstic, while Olympiacos tried to reach them with successful hoops by Antic and Spanoulis. Olympiacos came closer to CSKA for a while but Kirilenko and Khryapa 'killed' the Reds with 2 3pt shots in a row, rocketing the score to 47-31. Spanoulis and Antic had the change to reduce the gap with 3/4 free throws and a turnover by Kirilenko made the Russians' coach call a timeout. The 3rd quarter ended with CSKA having an advantage of 19 points.
Beware of the Reds! That's what I've been taught last night. Olympiacos not only didn't give up but returned to the game with a brave counterattack in the last  minutes of the 3rd quarter! 2 hoops by Printezis and Papanikolaou, followed by Mantzaris' 3pts shot, warmed up the Reds for an epic 4th quarter!
Fastbreak for Olympiacos (5-0) and the gap fell to 8 points! Milos Teodosic's turnover gave another chance to Olympiacos and Marko Keselj took advantage of it, scoring a 3pts shot that showed everyone that the game was far from over! CSKA tried to stop Olympiacos' hunger with Siskauskas scoring a hoop and Krstic scoring 2 free throws after Papanikolaou's foul. (57-52)
AK47 (or Kirilenko for the masses) scored an excellent hoop but the young 'gangster', Kostas Papanikolaou scored a 3pts shot reducing the gap to 4 points! With just a minute to go, Printezis did a foul on Teodosic who scored 1/2 free throws but the latter fouled on Papanikolaou, sending him to the line. Papanikolaou was successful in both free throws, making the score 61-60.
Another foul, this time on the Lithuanian legend, Ramunas Siskauskas, who was unlucky this time since he scored no free throws, in a crucial point of the game. With 10.7 seconds left, Spanoulis had the ball and CSKA's defence was all on him. The great leader of Olympiacos saw Printezis who was alone next to the basket and gave him the last assist of the game and Printezis scored the winning hoop which sent Olympiacos to the top of Europe!!!
Olympiacos made it against all odds. The top of Europe is theirs, this team is the future of European basketball. A team with a tight budget made the whole world talk about a miracle! It's indeed a miracle and I'm a proud basketball fan because of them!
Outro
I don't know what to say, really. I'm still amazed, drunk on that epic victory. Like the whole Europe. No one expected Olympiacos to make it there but this team proved them wrong! That was surely one of the best finals in Euroleague history!
Now let's see a few reactions of  basketball players on twitter:
Nooooooooooooooooooooooo……. Respect to these greek motherf*ckers. Balls. Big balls. Heart. Lots of heart. That's what wins you championships. – Tomas Van Den Spiegel

The Greek heart!!!!!!!!!!!!!!!!! congratulations to Olympiakos. – Nikos Zisis

Congrats to Olympiacos!!! Euroleague Champions. Many congrats to my man Kostas Papanikolaou for winning MVP. – Josh Childress
Saved the best for last, here's the video with Olympiacos' return to the game and Printezis' amazing winning shot!
And a few images from Olympiacos' celebration!