Olympiacos becomes the European Champion of 2011-2012! (Final 4 2012 Tribute)
How can I start writing this post with so many emotions overwhelming me? I'll try to remain as calm as I can. Impossible, since my team, Olympiacos, is the reigning European Champion after a crazy final against the powerful CSKA Moscow! Let's start from Friday, though. On Friday, Istanbul of Turkey welcomed thousands of Euroleague Basketball fans along with the best four teams of the season: Regal FC Barcelona, Olympiacos, Panathinaikos and CSKA Moscow! That was the day of the 2 semifinals, which would eventually determine the 2 teams that'd advance to the final!
Semifinal 1 - CSKA Moscow vs. Panathinaikos Athens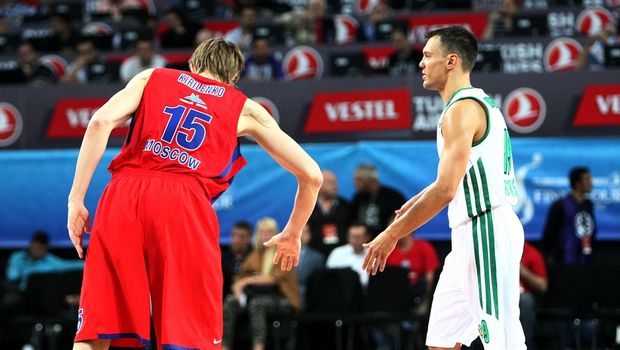 CSKA faced last season's Euroleague champions in the first semifinal and won 66-64 after a heart-breaking 4th quarter! Panathinaikos, despite the team's overexertion, didn't manage to win since CSKA got a little bit luckier in the last minute of the game. With only 9 seconds remaining, Teodosic of CSKA missed 2 crusial free throws and Panathinaikos' coach called out for a time-out and complained to the referees for ball travelling by Siskauskas. The referrees didn't agree with Pana's coach and Diamantidis had the ball in his hands for one last trial to take the game to overtime. He didn't pass the ball on time, deja vu much from their first game vs. Maccabi, in Tel Aviv, in the playoffs. CSKA won and once again confirmed that they were made to win, even if Panathinaikos fought until the end.
Semifinal 2 - Olympiacos Piraeus vs. Regal FC Barcelona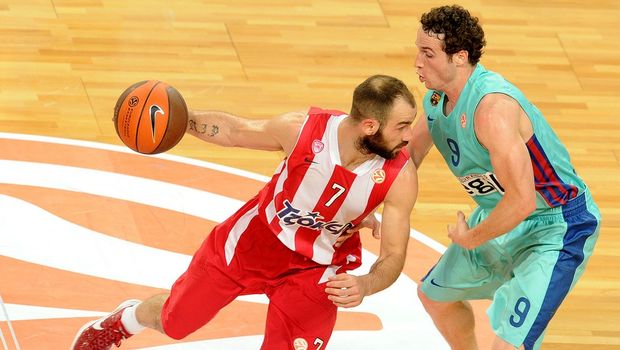 This year's Euroleague miracle, Olympiacos, beats Regal FC Barcelona on Friday's night game 68-64, breaking Blaugranas' hearts. Olympiacos was in control in most parts of the game, never allowing Barcelona to break their spell. As always, Olympiacos was in charge in the first half, taking advantage of Barcelona's initial anxiety. With some great 3 point shots and passion, they made the game look ideal. However, Barcelona ruled in offensive rebounds, something that deprived Olympiacos from extra possessions, aka additional points. It's not over until it's over, they say. Olympiacos grabbed almost every offensive rebound in the last quarter and this was a vast contributor to their win. The Reds got in the game entitled as the 'outsider team' and proved everyone wrong, with those young players showing their burning passion to one of the most experienced teams of Europe.
3rd place game - Panathinaikos vs. Regal FC Barcelona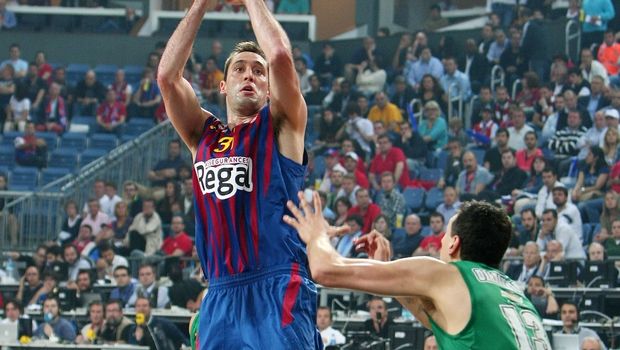 After shocking losses for both teams, The Blaugranas faced The Greens in the 3rd place game in which the Spanish team won, 74-69. Panathinaikos showed no real passion for that game, bearing in mind the tough loss over CSKA.
(Opinion: Every game is a new one, how can the coach and the players declare they have no motivation before the game begins? This is not the ex European Champions' attitude towards a legendary team like Barcelona!)
The Greens had their fans' support even in the 3rd place game, creating a great atmosphere before the final! Panathinaikos' shining star in the game was once again Dimitris Diamantidis, who ended the game with 17 points. No particular interest, however, since Jasikevicius (Pana) and Navarro (Barca) didn't play. It was a mediocre game and it seemed that both teams were disappointed from Friday's games.
The Final - CSKA Moscow vs. Olympiacos Piraeus
This final was more than just crazy. It was insane. ...