I was one of 5000 lucky people in Germany who won tickets to a pre-screening of Captain America 2: The Winter Soldier – thanks, Marvel! While I try to keep this review as spoiler free as possible, you will still get lots of information about the movie's themes, so read at your own risk!

Plot
After the cataclysmic events in New York with The Avengers, Marvel's "Captain America: The Winter Soldier" finds Steve Rogers, aka Captain America, living quietly in Washington, D.C. and trying to adjust to the modern world. But when a S.H.I.E.L.D. colleague comes under attack, Steve becomes embroiled in a web of intrigue that threatens to put the world at risk. Joining forces with Natasha Romanoff aka Black Widow, Captain America struggles to expose the ever-widening conspiracy while fighting off assailants sent to silence him at every turn. When the full scope of the villainous plot is revealed, Captain America and the Black Widow enlist the help of a new ally, the Falcon. However, they soon find themselves up against an unexpected and formidable enemy—the Winter Soldier.

Based on the ever-popular Marvel comic book series, first published in 1941, Marvel's "Captain America: The Winter Soldier" is produced by Kevin Feige, directed by Anthony and Joe Russo, from a screenplay by Christopher Markus & Stephen McFeely, and stars Chris Evans, Scarlett Johansson, Sebastian Stan, Anthony Mackie, Cobie Smulders, Frank Grillo, Emily VanCamp and Hayley Atwell, with Robert Redford as Alexander Pierce and Samuel L. Jackson as Nick Fury.
The Hero
What I really loved about the movie is that it deals with strong values like friendship and trust – so it truly caters to its hero's characteristics instead of being just an action movie with flat characters. Captain America aka Steve Rogers is the embodiment of morality. He has a big heart and always wants to do the right thing which isn't so easy in his environment of lies and intrigues. He slowly starts to realize that the world of S.H.I.E.L.D. isn't black & white, but that they are working in a grey zone. Throughout the movie he struggles to find a path through this world that still conforms to his strong values – and damn, he's fucking Captain America! If he can't find it, who can?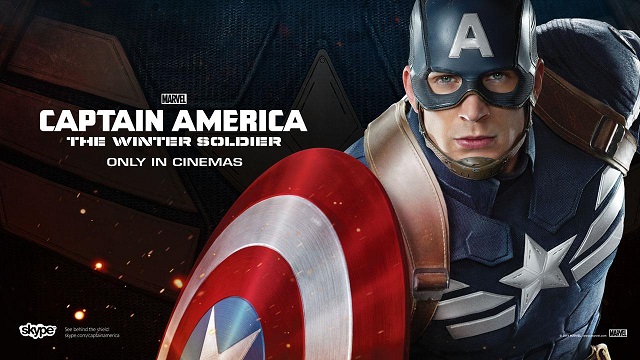 The female sidekick
Natasha Romanoff aka The Black Widow is such a good Marvel character! She really gives the Marvel universe some spice and in this movie in particular, she proves to be a strong character with many layers – just like a Russian elite spy should be!
Her time with the Captain doesn't leave her unaffected. She starts to question her lifestyle of pretention and cover ups, especially in relation to her friendship with Steve. Are they friends? Can they trust each other? Can she lose her cover in front of him? At a time when allies turn out to be the enemy, the answers to these questions become more and more important.
Her own personal sacrifice at the end of the movie shows that she found them and that her character has developed another layer.
The Bad Guy
The Winter Soldier enters the scene as a mysterious and dangerous evil that – according to Natasha – has left a bloody path for over 50 years with all attempts to track him down fruitless.
As the movie progresses the viewer finds out – just like Steve – that the world isn't black or white and that the bad guy could be just another victim. The Winter Soldier is definitely a great adversary and I doubt we've seen the last of him in this movie. I definitely can't wait for his next appearance in the Marvel universe. At this point he's a total wildcard who could be friend or foe the next time we see him.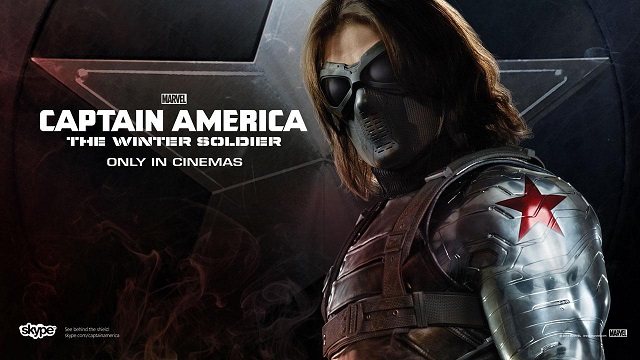 The New Guy
Captain America 2: The Winter Soldier introduces a great addition to the Marvel universe: the Falcon! I'm a big fan on Anthony Mackie, who always turns up in a supporting role when I like a movie, so the Falcon is my personal favorite character in the second Captain America installment.
The intriguing thing about this new guy is that he's as human as you and I – he's just working with some great equipment. He's still not in one league as super equipment developer Stark aka Iron Man, but the wings are definitely fancy!
Absolutely epic is the Falcon's interaction with the Captain. They tease each other throughout the whole movie which is just extremely funny. He turns out to be one of the most important characters for the Captain – a real friend and ally who follows wherever Captain America goes.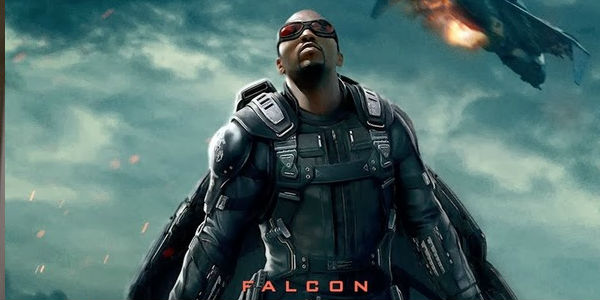 The Movie
For me personally this is my favorite movie in the whole Avengers universe including The Avengers! The fight scenes were extremely good. Especially the close combat scenes reminded me of movies such as The Raid or Haywire. It was fun to watch them!
Another big plus is the high comedy value. Just like Thor 2, this movie was much funnier than its predecessor Captain America: The First Avenger. The jokes were really on point!
I can't wait for the next movie of the Avengers universe since these movies are getting bigger and better.
Captain America 2: The Winter Soldier can now be preordered on iTunes!