China: New Limits on Media and Internet Freedoms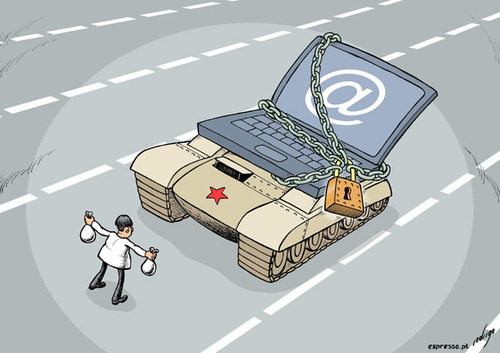 Political censorship in this authoritarian state has long been heavy-handed. But for years, the Communist Party has tolerated a creeping liberalization in popular culture, tacitly allowing everything from popular knockoffs of "American Idol"-style talent shows to freewheeling microblogs that let media groups prosper and let people blow off steam. Now, the party appears to be saying "enough." Whether spooked by popular uprisings worldwide, a coming leadership transition at home or their own citizens' increasingly provocative tastes, Communist leaders are proposing new limits on media and Internet freedoms that include some of the most restrictive measures in years. The most striking instance occurred Tuesday, when the State Administration of Radio, Film and Television ordered 34 major satellite television stations to limit themselves to no more than two 90-minute entertainment shows each per week, and collectively 10 nationwide. They are also being ordered to broadcast two hours of state-approved news every evening and to disregard audience ratings in their programming decisions. The ministry said the measures, to go into effect on Jan. 1, were aimed at rooting out "excessive entertainment and vulgar tendencies." ...
Racism is Fun? – Why Rick Perry's flirtation with birtherism is racist
Earlier this week, Rick Perry said, "It's fun to poke at [Obama] a little bit and say, 'Hey, let's see your grades and your birth certificate.'" And why shouldn't he find birtherism fun? Racism is supposed to be fun for white people who choose to engage in it. I mean, it's gotta be fun to be powerful and dominant and flaunt white privilege. Right? In a country where lynchings once doubled an occasion for barbeques — the strangling and perhaps burning of a Black body as the central performance act at a pleasant Southern picnic — why shouldn't racism be fun for white people? ...