Full List: 2012 Golden Globes Nominations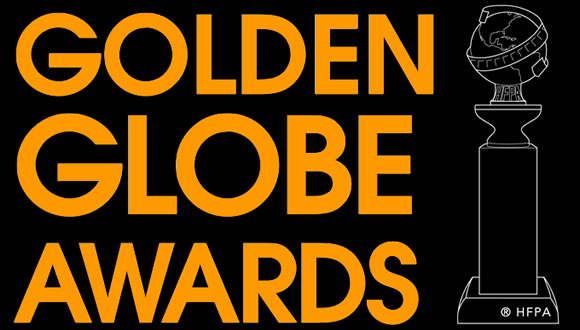 The Golden Globes 2012 nominations were announced this morning: BEST ACTRESS, TV DRAMA Claire Danes, Homeland Mireille Enos, The Killing Julianna Margulies, The Good Wife Callie Thorne, Necessary Roughness BEST ORIGINAL SONG "Hello Hello," Gnomeo and Juliet "The Keeper," Machine Gun Preacher "Lay Your Head Down," Albert Nobbs "The Living Proof," The Help "Masterpiece," W.E. BEST ACTRESS, TV COMEDY Laura Dern, Enlightened Zooey Deschanel, New Girl Tina Fey, 30 Rock Laura Linney, The Big C Amy Poehler, Parks and Recreation ...
My Zombie, Myself: Why Modern Life Feels Rather Undead
By CHUCK KLOSTERMAN December 3, 2010 NYTimes.com

ZOMBIES are a value stock. They are wordless and oozing and brain dead, but they're an ever-expanding market with no glass ceiling. Zombies are a target-rich environment, literally and figuratively. The more you fill them with bullets, the more interesting they become. Roughly 5.3 million people watched the first episode of "The Walking Dead" on AMC, a stunning 83 percent more than the 2.9 million who watched the Season 4 premiere of "Mad Men." This means there are at least 2.4 million cable-ready Americans who might prefer watching Christina Hendricks if she were an animated corpse.
Statistically and aesthetically that dissonance seems perverse. But it probably shouldn't. Mainstream interest in zombies has steadily risen over the past 40 years. Zombies are a commodity that has advanced slowly and without major evolution, much like the staggering creatures George Romero popularized in the 1968 film "Night of the Living Dead." What makes that measured amplification curious is the inherent limitations of the zombie itself: You can't add much depth to a creature who can't talk, doesn't think and whose only motive is the consumption of flesh. You can't humanize a zombie, unless you make it less zombie-esque. There are slow zombies, and there are fast zombies— that's pretty much the spectrum of zombie diversity. It's not that zombies are changing to fit the world's condition; it's that the condition of the world seems more like a zombie offensive. Something about zombies is becoming more intriguing to us. And I think I know what that something is.
...
My People's Choice Awards
Here are the nominees of the People's Choice Awards 2011! My choices for the award are in
bold
writing! What do you think? Who should win an award? Any artists, movies etc. you miss? By the way, you can vote
here!
Favorite Movie Alice in Wonderland
Inception
Iron Man 2 The Twilight Saga: Eclipse Toy Story 3 Favorite Movie Actor Johnny Depp
Leonardo DiCaprio
Robert Downey Jr. Robert Pattinson Taylor Lautner Favorite Movie Actress Angelina Jolie Jennifer Aniston
Julia Roberts
Katherine Heigl Kristen Stewart Favorite Action Movie ...