Comics Sketchbooks
"Looking through artists' sketchbooks is like viewing those artists naked through a picture ...
TwitArt #5 or When Art is Hidden in the Timeline
The last TwitArt post was in September 2011, so it's about time for a new one! Enjoy!
https://twitter.com/#!/seaking/status/196521979132649474
---
...
SECRET 7″ Teenage Cancer Trust Exhibition At Idea Generation Gallery (London)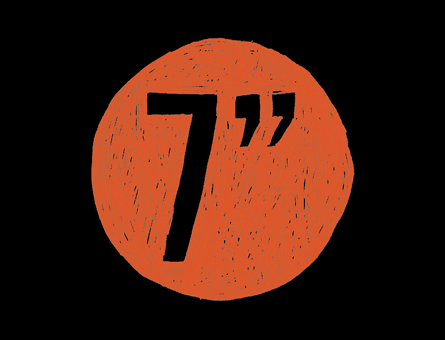 There is something about vinyl that transcends every format that has followed in its path. An integral reason for this is that it's allure and functionality allows the listener to be absorbed by more than one of their senses. Secret 7" is a project which aims to rekindle some of the excitement for sleeve art in the digital era by exploring how a track would be interpreted by an array of brilliant artists. In April the Idea Generation gallery in Shoreditch, London will exhibit around 700 unique seven-inch sleeves inspired by tracks from The Cure, Florence + The Machine, Bombay Bicycle Club, CSS, DJ Shadow, Noah & The Whale and Ben Howard. The exhibition has an added air of mystery as no-one will know who designed each sleeve, or which of our seven tracks is housed inside. On the 21st April – Record Store Day – through to close on Sunday the exhibition is yours to own. Each of the one-of-a-kind heavyweight 7'' records will be available to take home with you for a minimum donation to Teenage Cancer Trust of £40. Every penny profited from the sale of these exclusive vinyl records is going to the charity. Find us on facebook And on twitter
Find out more about the cause and check out some of the artwork after the jump!...