Giant Squid Killed by Sound?
"We now have proof" sonar blasts can harm squid, expert says.
Ker Than for National Geographic News Published May 3, 2011 When giant squid were found dead off Spain about a decade ago, scientists suspected that powerful sound pulses from ships had harmed the animals. Now the evidence may be in. A new study says low-frequency sounds from human activities can affect squid and other cephalopods, not just whales and other marine mammals, which have long been thought to be vulnerable to such pulses. The finding suggests noise pollution in the ocean is having a much broader effect on marine life than previously thought, said study leader Michel André, a marine bioacoustician at Barcelona's Technical University of Catalonia. "We know that noise pollution in the oceans has a significant impact on dolphins and whales [which use natural sonar to navigate and hunt]. ... but this is the first study indicating a severe impact on invertebrates, an extended group of marine species that are not known to rely on sound for living," André said in a statement. ...
Still Searching: SETI Pioneer Jill Tarter Talks Shutdown, Aliens
For many alien enthusiasts, Jill Tarter is synonymous with the search for extraterrestrial intelligence. As the SETI Institute's research director — and the inspiration for Jodie Foster's character in Contact — she's done more than anyone to raise the search for cosmic company from a fringe effort to serious science. After receiving a TED prize in 2009, Tarter had grand plans for the Allen Telescope Array, a proposed field of 350 big-nosed radio dishes that would be the world's only dedicated SETI telescope, as well as its most sensitive. But this week, budget cuts forced the ATA's existing 42 dishes into hibernation mode. The rest are now just a dream. Wired.com talked with Jill Tarter about the shutdown and what it means for the future of SETI....
The Search for the Elusive Hangover Cure
For as long as people have been drinking alcohol, they've been trying to figure out a way to avoid its woozy, nauseated, sensory-amplified aftermath. But is there really any foolproof strategy for preventing a hangover besides, say, not drinking? Scientifically speaking, no. There is no such thing as a hangover cure. In a review of 15 clinical trials of hangover-intervention methods, a team of researchers publishing in the British Medical Journal found that not a single one worked. They concluded:...
BPA Linked to Childhood Asthma
Endocrine disruption, diabetes, obesity—to the list of ills potentially associated with exposure to the chemical bisphenol-A (BPA), you can add one more: childhood asthma. In a new study presented over the weekend at the Pediatric Academic Societies (PAS) annual meeting in Denver, researchers from the Penn State College of Medicine found that if pregnant women are exposed to BPA, their children may end up at a higher risk for developing asthma early in life. ...
Despite Bipartisan Support, Nuclear Reactor Projects Falter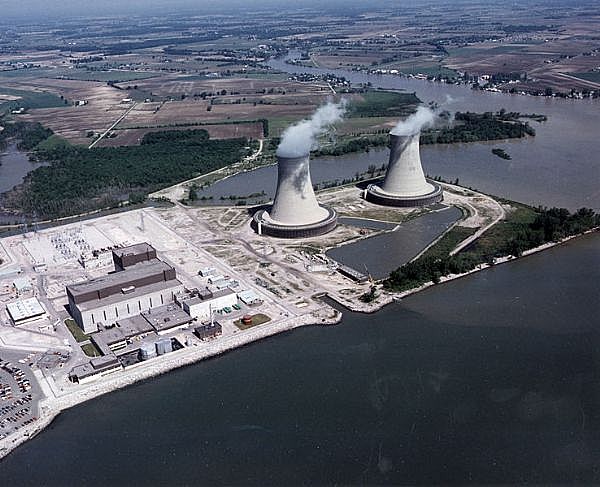 WASHINGTON — In an effort to encourage nuclear power, Congress voted in 2005 to authorize $17.5 billion in loan guarantees for new reactors. Now, six years later, with the industry stalled by poor market conditions and the Fukushima disaster, nearly half of the fund remains unclaimed. And yet Congress, at the request of the Obama administration, is preparing to add $36 billion in nuclear loan guarantees to next year's budget. Even supporters of the technology doubt that new projects will surface any time soon to replace those that have been all but abandoned. "My gut feeling is that there is going to be a delay," said Neil Wilmshurst, a vice president of the Electric Power Research Institute, a nonprofit utility consortium based in Palo Alto, Calif. News on Thursday that Exelon Corporation, the nation's largest reactor operator, planned to buy a rival, the Constellation Energy Group, only reinforces the trend; until late last year, Constellation wanted to build, while Exelon was firmly against it. ...