SASHA GREY, PHOTOGRAPHER
Porn star and all-around Renaissance talent Sasha Grey launched her new photography book, Neü Sex (Vice Books, $30), at Martha Otero Gallery in Los Angeles with back-to-back book signings this week, one for the A-listers and a second for the fans. Celebrities in attendance included Adrien Grenier, who worked with Grey in Entourage, and Smashing Pumpkins frontman Billy Corgan, as well as lesser lights, who can be spotted in the Patrick McMullan photo shoot. "She's brilliant," exclaimed Otero, who was prompted to hold the book-signings in her two-year-old gallery by comic artist James Jean, who had just had a show there. "She knows exactly what she wants," Otero went on, "and is the kind of person who would be good at anything she wanted to do."...
Joe Hahn to direct Eric Bogosian's 'Mall'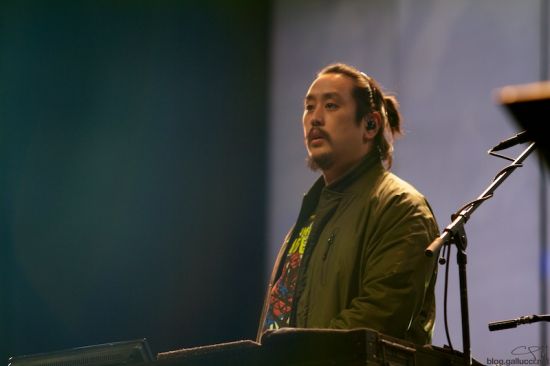 EXCLUSIVE: Law & Order: Criminal Intent star Vincent D'Onofrio is the catalyst for a film adaptation of the 2001 Eric Bogosian novel Mall. The film will mark the feature directing debut of Linkin Park's Joe Hahn, and will star D'Onofrio, Chelsea Handler and Bogosian. D'Onofrio is producing with partner Erika Hampson and The Collective's Sam Maydew. D'Onofrio also wrote the script with Joe Vinciguerra and Sam Bisbee. The film follows the intersecting paths of five disaffected suburbanites: a stoner teen, a restless housewife (a dark role to be played by Handler), a voyeuristic businessman (D'Onofrio), a mall security guard and a trigger-happy crystal meth addict who heads to the mall looking for trouble. Bogosian will play a store owner. ...