Eat, Pray & Heal Japan – A Night To Benefit The Children Of Japan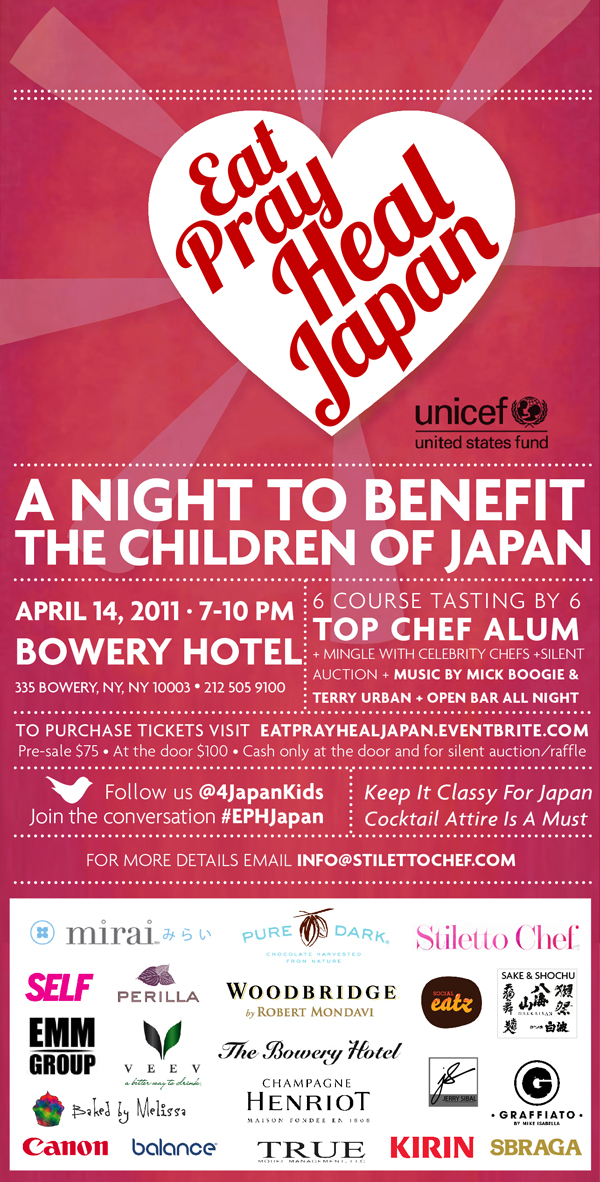 Join us for an evening for Japan's children at the Bowery Hotel. Hosted by Candice Kumai, Harold Dieterle, and Angelo Sosa of Top Chef! We are sadly finding that donations to Japan are much lower than those made to Katrina and the Indonesia/Thailand, so let's do our part to get help out there! Follow us @4JapanKids #EPH ...
Money Tight, Museums Favor Their Own Works Over Traveling Shows
When the recession forced museums to cut back on expensive loan shows a few years ago, some worried that it would hurt attendance: With great works from around the world replaced by stuff hauled up from storage rooms, would art lovers' hearts still flutter? Now, though, many museum directors are finding virtue in necessity. Shows built largely from in-house collections have drawn well, they say, and curators are introducing the public to unsung treasures. "If the recession has compelled us as museums in this country to focus even more intensely than we have in the past on our collections, that's a good thing," said Glenn D. Lowry, the director of the Museum of Modern Art. "Because they're our primary responsibility." ...
The Kill Team – How U.S. soldiers in Afghanistan murdered innocent civilians
This is an older story (March 27) I found on RollingStone.com and quite disturbing:
Early last year, after six hard months soldiering in Afghanistan, a group of American infantrymen reached a momentous decision: It was finally time to kill a haji. Among the men of Bravo Company, the notion of killing an Afghan civilian had been the subject of countless conversations, during lunchtime chats and late-night bull sessions. For weeks, they had weighed the ethics of bagging "savages" and debated the probability of getting caught. Some of them agonized over the idea; others were gung-ho from the start. But not long after the New Year, as winter descended on the arid plains of Kandahar Province, they agreed to stop talking and actually pull the trigger....