First look at Jennifer Lawrence as Katniss In 'The Hunger Games'.
There are few movie roles that offer instantly as massive a fan base as do the lead heroines in big screen adaptations of Young Adult novels. To wit: Emma Watson, "Harry Potter's" Hermoine, is an icon of screen and style, while Kristen Stewart, the embodiment of Bella in "The Twilight Saga," has her every moody move tracked by jealous fans as she makes her way through new big screen epics and dating co-star Robert Pattinson. Having won the next massive book-to-film role, Katniss Everdeen in Suzanne Collins' "The Hunger Games," Jennifer Lawrence knows what's in store for her. Being ready is another thing. In an
exclusive interview with Entertainment Weekly
, Lawrence discussed her sudden rise to fame -- on the back of an entirely different type of film, the indie "Winter's Bone," for which she earned an Oscar nomination -- and her mental preparation to play such a highly sought role (she won the part over fellow Oscar nominee Hailee Steinfeld)....
SASHA GREY, PHOTOGRAPHER
Porn star and all-around Renaissance talent Sasha Grey launched her new photography book, Neü Sex (Vice Books, $30), at Martha Otero Gallery in Los Angeles with back-to-back book signings this week, one for the A-listers and a second for the fans. Celebrities in attendance included Adrien Grenier, who worked with Grey in Entourage, and Smashing Pumpkins frontman Billy Corgan, as well as lesser lights, who can be spotted in the Patrick McMullan photo shoot. "She's brilliant," exclaimed Otero, who was prompted to hold the book-signings in her two-year-old gallery by comic artist James Jean, who had just had a show there. "She knows exactly what she wants," Otero went on, "and is the kind of person who would be good at anything she wanted to do."...
Currently Reading: Suzanne Collins – The Hunger Games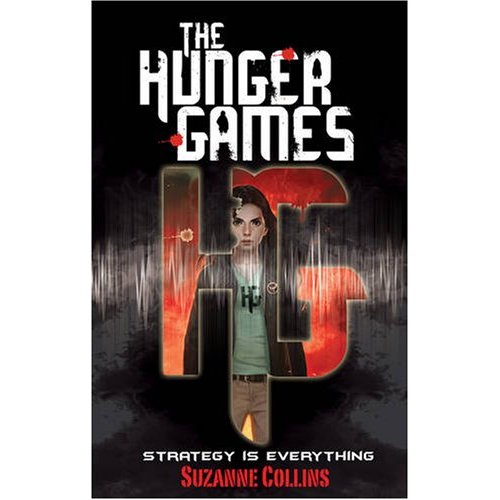 The first time I've heard of Suzanne Collins' Hunger Games trilogy was when a literature critic couldn't stop praising the books for their originality and their addictive plot on TV. So when I was at the library a few days ago and saw the first book of the series on the shelf, I just grabbed it, and I have to say the guy was so right! The book is really addictive and creative. The (German) book title makes it look like a Fantasy book, but it really doesn't have many fantasy elements. It's more like a science fiction or dystopia novel. Here is some more information from my most favourite online encyclopedia: ...
My Top 7 Stephen King books
I am a huge fan of Stephen King and have read many books by the horror/science fiction author, so I thought I should do a little list to help King-Newbies with choosing the right book to start their reading: 1. IT Extremely long book, but great story and best example for King's writing style of combining different perspectives, different times, etc. to one story.
They were seven teenagers when they first stumbled upon the horror. Now they were grown-up men and women who had gone out into the big world to gain success and happiness. But none of them could withstand the force that drew them back to Derry, Maine to face the nightmare without an end, and the evil without a name. What was it? Read It and find out...if you dare!
...
50 Quintessentially American Novels via Accredited Online Colleges
This article was just sent to me via E-Mail. Thanks, Emma!
Literature is just as subjective a creative pursuit as any other. Sure there's some technique involved in executing a practically perfect piece, but just as many startlingly amazing subversions exist as well. So don't take this list as anything beyond one writer's opinion. Heightened blood pressure over what books have and have not been included is more than a wee bit silly. All the novels featured here cover the dual nature of American culture, politics, history, acculturation and more. From a diverse selection of perspectives, they analyze some corner of this supposed "Dream" that everyone in the nation is supposed to share – particularly how it means something different to different people and doesn't always play out as expected. Though many of these vivisect highly familiar (if not universal) themes and archetypes, they couldn't have been written anywhere else.
1.
Uncle Tom's Cabin (1852) by Harriet Beecher Stowe
: This impassioned anti-slavery novel helped stimulate the Abolitionist movement and further drive wedges between the American North and South, making it one of the most culturally significant fictitious works in the nation's literary canon....
New Board: Untamed Things
If you're a fan of anything undead and supernatural, you should join Untamed Things. It's a cool ...