Never Forget The Victims Of 9/11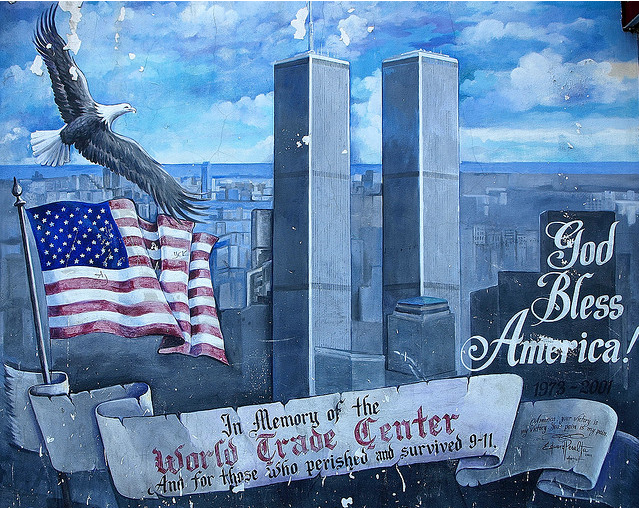 Rest in Peace
World Trade Center Victims
Gordon M. Aamoth, Jr. Edelmiro Abad Maria Rose Abad Andrew Anthony Abate Vincent Abate Laurence Christopher Abel William F. Abrahamson Richard Anthony Aceto Jesus Acevedo Rescand Heinrich Bernhard Ackermann Paul Acquaviva Donald LaRoy Adams Patrick Adams Shannon Lewis Adams Stephen George Adams Ignatius Udo Adanga Christy A. Addamo Terence E. Adderley, Jr. Sophia Buruwad Addo Lee Allan Adler Daniel Thomas Afflitto Emmanuel Akwasi Afuakwah Alok Agarwal Mukul Kumar Agarwala Joseph Agnello David Scott Agnes Brian G. Ahearn Jeremiah Joseph Ahern Joanne Marie Ahladiotis Shabbir Ahmed Terrance Andre Aiken Godwin Ajala Gertrude M. Alagero Andrew Alameno Margaret Ann Alario Gary M. Albero Jon Leslie Albert Peter Alderman Jacquelyn Delaine Aldridge David D. Alger Sarah Ali-Escarcega Ernest Alikakos Edward L. Allegretto Eric Allen Joseph Ryan Allen Richard Dennis Allen Richard Lanard Allen Christopher E. Allingham Janet M. Alonso Arturo Alva-Moreno Anthony Alvarado Antonio Javier Alvarez Victoria Alvarez-Brito Telmo E. Alvear Cesar Amoranto Alviar Tariq Amanullah Angelo Amaranto James M. Amato Joseph Amatuccio Christopher Charles Amoroso Kazuhiro Anai Calixto Anaya, Jr. Joseph Anchundia Kermit Charles Anderson Yvette Constance Anderson John Andreacchio Michael Rourke Andrews Jean Ann Andrucki Siew-Nya Ang Joseph Angelini, Jr. Joseph Angelini, Sr. Laura Angilletta Doreen J. Angrisani Lorraine Antigua Peter Paul Apollo Faustino Apostol, Jr. Frank Thomas Aquilino Patrick Michael Aranyos David Arce Michael George Arczynski Louis Arena Adam P. Arias Michael Armstrong Jack Charles Aron Joshua Aron Richard Avery Aronow Japhet Jesse Aryee Patrick Asante Carl Asaro Michael Asciak Michael Edward Asher Janice Marie Ashley Thomas J. Ashton Manuel O. Asitimbay Gregg Arthur Atlas Gerald T. Atwood James Audiffred Louis Frank Aversano, Jr. Ezra Aviles Sandy Ayala...
The Draft Ends in Germany, but Questions of Identity Endure
BERLIN — Germany formally discontinued the draft at midnight on Thursday to make way for a smaller, tighter army that will draw people like Johannes Beckert and Steven Stadler, both volunteers signing up for duty at a sprawling, suburban recruitment center that once housed the East German military's overseas espionage agency. The two men are part of a military evolution spanning more than half a century, from rearmament in the divided Germany of the 1950s through the cold war, which placed hundreds of thousands of young German soldiers on either side of the Iron Curtain, and on to a reunification that was not just geographic and political but also created a single army bonded by conscription. They are part, too, of a long-running German quest for antidotes to its Nazi past, ensuring that its military is subservient to the will of a democratic Parliament....
'Safety Myth' Left Japan Ripe for Nuclear Crisis
SHIKA, Japan — Near a nuclear power plant facing the Sea of Japan, a series of exhibitions in a large public relations building here extols the virtues of the energy source with some help from "Alice in Wonderland." "It's terrible, just terrible," the White Rabbit says in the first exhibit. "We're running out of energy, Alice." A Dodo robot figure, swiveling to address Alice and the visitors to the building, declares that there is an "ace" form of energy called nuclear power. It is clean, safe and renewable if you reprocess uranium and plutonium, the Dodo says. "Wow, you can even do that!" Alice says of nuclear power. "You could say that it's optimal for resource-poor Japan!" Over several decades, Japan's nuclear establishment has devoted vast resources to persuade the Japanese public of the safety and necessity of nuclear power. Plant operators built lavish, fantasy-filled public relations buildings that became tourist attractions. Bureaucrats spun elaborate advertising campaigns through a multitude of organizations established solely to advertise the safety of nuclear plants. Politicians pushed through the adoption of government-mandated school textbooks with friendly views of nuclear power. The result was the widespread adoption of the belief — called the "safety myth" — that Japan's nuclear power plants were absolutely safe. Japan single-mindedly pursued nuclear power even as Western nations distanced themselves from it....
In Turkey, the 'friendship train' encourages children to visit museums
ANKARA, Turkey, 12 May 2011 – Thirty-three child members of Turkey's provincial child rights committees undertook a train journey of almost 2,000 km in April, as part of a UN joint programme targeting the development of Eastern Anatolia through cultural tourism. "I expected it to be very tiring and it was," said Ismail Pelenkoglu, one of the children who made the journey, and a national coordinator for the child rights committees. "But we learned a lot about our culture. We also made a lot of new friends." ...