Dave Grohl Talks New Foo Fighters Album With Q Magazine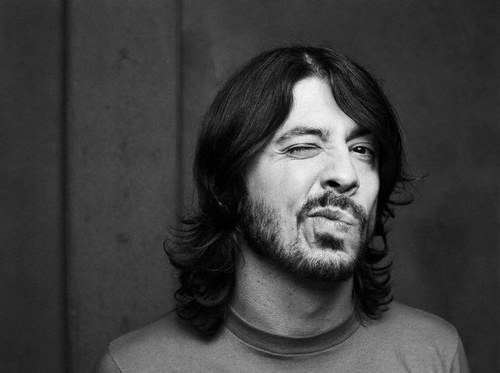 We haven't heard from the Foo Fighters since your two Wembley Stadium shows in 2008. What have you been up to?
Dave Grohl: The last album [Echoes, Silence, Patience & Grace] was such an experience for this band because we finally got to the place where we were playing stadiums and headlining festivals all over the world. There was a demand for the band that we'd never seen before and truly never expected. When we played those gigs at Wembley, as we said goodnight, I looked out and I thought, "I can't imagine that it can get any bigger or better than this." So I felt like it was time to step away from it. Not necessarily retreat, but just to back away. Because something that good, you don't want it to burn out.
You're recording the new Foo Fighters album with Nevermind producer Butch Vig...
Y'know, going back to make an album with a producer you've worked with before is not unlike going back and fucking a girlfriend you had 20 years ago. It can either be really good or a total fucking disaster. But it was perfectly natural and totally comfortable and he's the same person he was 20 years ago. He wears cologne now. I think that's the only difference. ...
System of a Down Are Back!
System Of A Down have been confirmed as one of the headliners of the Kerrang!-sponsored Download festival, which is set to take place at Donington Park in Leicestershire between June 10 - 12, 2011.
Download will be one of the recently reunited band's first shows since they went on hiatus in 2006. During their time away frontman Serj Tankian embarked on a successful solo career, releasing two albums - 2007's Elect The Dead and this year's Imperfect Harmonies - while guitarist Daron Malakian and drummer John Dolmayan formed Scars On Broadway, whose eponymous debut album was released in July 2008.
"We are excited to announce that ...
8 Great Music Books for the Holidays
SPIN's David Marchese offers his picks for the season's best page-turners for the music lover who wants the stories beyond the sounds, from reefer to riot grrrls, from punks to rappers.
  ...
Modern Day Slavery: A Woman. A Prostitute. A Slave.
By NICHOLAS D. KRISTOF November 27, 2010 New York Times
Americans tend to associate "modern slavery" with illiterate girls in India or Cambodia. Yet there I was the other day, interviewing a college graduate who says she spent three years terrorized by pimps in a brothel in Midtown Manhattan. Those who think that commercial sex in this country is invariably voluntary — and especially men who pay for sex — should listen to her story. The men buying her services all mistakenly assumed that she was working of her own volition, she says. ...