New Interview with Rou Reynolds from Enter Shikari

This is my first interview on Strife Magazine which was pretty special for me, because it was another one with the lead singer of my favourite band Enter Shikari, Rou Reynolds (
you can read my first interview with him here
). On one hand, that made writing the interview questions very easy because I know the band by heart, but on the other hand I was pressuring myself quite a bit. My absolute nightmare is writing an interview with questions like "Soo, your band name sounds so wicked. What does it mean?" (*YAWN*) or any other question the band is asked numerous times throughout their career. Also, in case you don't know Enter Shikari, they are super smart and voice their opinions on social-political issues quite often. So an interview with them can be one of the best in your writing "career"! I ended up spending over a week just watching every interview with them on YouTube, before I felt confident enough to write up a bunch of questions and send them to their publicist. I'm quite satisfied with the result, but judge yourself. You can read the full thing below. ...
My Top 10 Albums of 2012
1. Enter Shikari - A Flash Flood of Colour
I only discovered Enter Shikari last year and I was totally blown away. Their music is very innovative, genre-breaking and energetic with extremely social critical lyrics. In January they released their latest album "A Flash Flood of Color" and it's just sooo good. I love every single song and I've been listening to this album for 11 months now without getting tired of it. There are tons of different styles in their songs - hell, even in one song they manage to mix different tempos and styles! Enter Shikari just sounds so fresh and exciting. If you like noisy rock music + electro/dubstep + badass lyrics, check them out! Top 3 songs: Arguing with Thermometers, Warm Smiles Do Not Make You Welcome Here, Pack of Thieves http://www.youtube.com/watch?v=UKNxalWxlos ...
My Most Anticipated Album Releases in 2012
After 2011 has been such a great year in music, 2012 looks like it could be even better with many great artists releasing new albums next year! Here are the ones I'm looking forward to the most:
1. Lana Del Rey - Born to Die (January 30)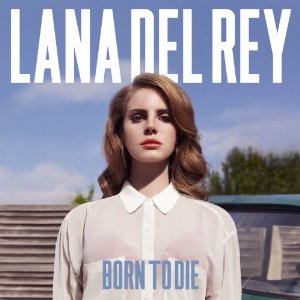 Lana del Rey is probably one of the most hyped artists out there, but the four already released songs (Video Games, Blue Jeans, Born to Die, Off to the Races) from her upcoming album "Born to Die" definitely live up to all the expectations! http://www.youtube.com/watch?v=7XLHFiGauDY http://www.youtube.com/watch?v=E_jWcIDqXq0
---
...
Fan Review: Rain, Injuries, and Music at Leeds Festival
Leeds Festival August 26 - 28, 2011 Fan Review by Matt
As a lover of live music of any sort and having visited Reading Festival last year, my friends and I decided we would go to its sister festival in Leeds to see how it compared to the original down south. At this point, I could describe all the feelings of excitement and apprehension because of the forecast rain, but I know people will come here to read about the festival, so here goes:
WEDNESDAY:
Being an Early Bird ticket holder, I was allowed to set up Wednesday to ensure space for my tent. The first task is getting to the shuttle buses, a tiny and supposedly easy task in comparison to the weekend, but this turned out to be one of the hardest elements. I'm not sure what it is about the organisers of Leeds Festival, but they appear to hate signage of any kind. There was a complete absence of directions to the shuttle buses, and this paired with the fact the locals seemed to have no idea that Leeds festival existed, let alone was taking place this weekend, led to us walking around the city for 2 hours with our heavy equipment. We finally found the shuttle buses, only to discover that there were some right by the train station we arrived in, literally hidden around a corner. If I wasn't so tired I probably would've punched the bus driver in his big, smug, laughing face. Arriving at the campsite after a 40 minute bus ride led to further confusion, as there was, again, a complete lack of signs. After wandering round and asking a few staff members we found our way to the campsite. The layout wasn't the most efficient, with badly set out paths, too many hills and again, no directions. We eventually set up, and it began raining, beginning our festival experience properly....